Yesterday, I went to a fighting gym after a long while, and the moment I stepped into it, I knew it was a good gym.
I could feel it.
You see, usually, you can tell the quality of the gym by how rugged it is. The more battered and "falling apart" the better. It means people train hard there. Gym is not supposed to be a pretty place, it´s supposed to be a place for hard work.
This gym had that.
The rugged exterior, looking like a shop window of a 90´s pizzeria. At the entrance was a large, dusty window, protected by a roll-down shutter and covered with black and white pictures on the inside. The door was small and the color was peeling off at the edges. Above the door said in bold letters: "SPARTA BCN FIGHT TEAM".
A small wooden counter inside, offering some random brand protein powders and bars. A narrow passage followed, stone floor, and boxing bags on every side, coupled with a few mirrors. More black and white pictures.
And then I step into the main area. Wow.
Beautifully large, soft foam covered space where you can fight, throw and grapple all you want, without worrying about massive bruises on your knees and numerous other parts of the body. Don´t get me wrong, it´s not like children´s soft play land, it still hurts if/when you fall, but at least you can conserve most of your pain threshold for the punches and fatigue.
Again, plenty of mirrors, about a dozen boxing bags, numerous piles of spare gloves, shin pads, padded helmets, skipping ropes and other training equipment. Big dressing room and enough showers. In the back, slightly raised as a king-of-the-hill, was the ring. And again, plenty of black and white pictures of various fighters.
Oh, to kill the excitement a bit, I wasn´t even sure if there was going to be a training. It was supposed to open at 10.30am, I was meeting my friend there at 11.00, and at 11.10 a lady that saw me waiting on the street tells me that nobody is there yet, that she will open for me once my friend comes.
Welcome to Spain.
I almost get frustrated, but then remind myself that I should be happy, because I was going to spar again. I do love sparring, and it´s been ages since I´ve last done it. The fact that I kind of had a mini conversation in Spanish and understood the point and could kind of articulate myself helped against general frustration too.
My friend shows up at 11.15, we enter, and I notice that the lady is actually super nice. With her is a younger guy, and a little girl. I´m not sure if they are all related or not, but they seemed like really good friends – the guy was play-sparring with the girl who was about 5 or 6 years old. It looked adorable, and she was rather good at it.
When my friend tried to pay the lady, she insisted on not taking any money. This was supposed to be a "free session" training. Everybody could come for free to test the gym out. And then she added with a smile:
"It´s not like we offer a day-pass anyway…"
All the times when gyms charged me 15-20$ for a single session in the last year cross my mind and I smile too.
Anyway, we change clothes, and then I warm up, because I knew I´d die if I didn´t do that. It´s been a few months from the last sparring, which was more of a beach workout with boxing drills than sparring. Something all athletes, at least the ones who are still more or less uninjured, know, is that you need to take it easy when starting anew. Your body´s just not used to it anymore.
Would be good if we all could remember that for all the other areas of our lives too, huh?
Well, years of practice still did their own, and I was pretty much killing it in standup punching and kicking. Plus I was in height advantage, which is very uncommon for me, haha. Things got worse a few rounds later when grappling. All I was trying to do is not get hurt and try to remember what to do with all my limbs so I can make any of my grips or locks effective, not just, "annoying".
All in all, I was drenched in sweat after 10 rounds or so, yet as happy as a kid in the candy store. Or 50 Cent in the candy shop. Or any testosterone-rich male in that candy shop in any case. But I´m drifting away here. I was exhausted, yet really happy.
"Hey bro, let´s take a picture."
My buddy asks the lady to take a picture for me. She said something like I´ll go get my husband and disappeared. My buddy explained to me, that the guy was a several times world champion in kickboxing.
Wow. Before I have time to think about what he said, this huge guy comes, bald, tanned, tall, and muscular as fuck. Very relaxed energy about him though, sincere, and honest, but still very powerful. And funny enough, I felt he didn´t mind taking the picture, it felt like he had a huge respect for a fellow fighter, even though apparently much less skilled.
I shake his hand, mumble "encantado", and take the picture. We thank the guy and head towards the locker rooms.
And then I finally understood why I could feel from the very beginning that the gym was good. It hit me hard.
They had a world champion.
They had somebody to aspire to, somebody to compete with. Somebody to cheer for and support, and tell their friends about it. Somebody to be proud of. They had a leader.
This united them, and made them stronger, prouder and happy.
Finally, I understood why the lady didn´t want to take our money. I understood why the little girl play-sparred with the guy. I understood why the guy came to do a solo workout on a Saturday morning. I knew why all those black and white pictures were there.
Because they had a world champion.
I wish all gyms would have a world champion. In fact, I wish all the companies, schools and organizations too, would have their own world champions.
However, just to make it clear, it´s not about having a world champion.
It´s about having A champion.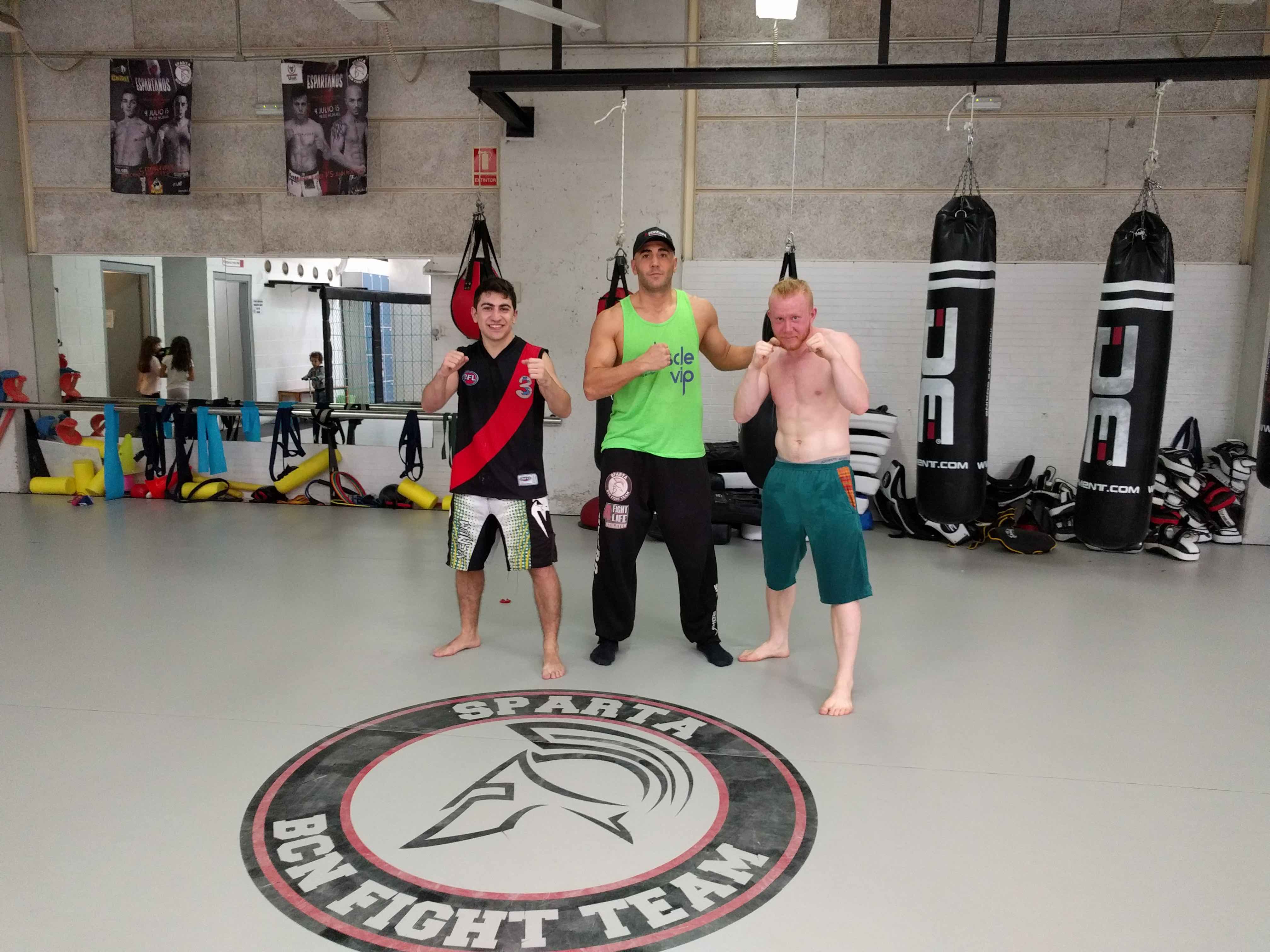 ————————————————————
I feel like an old radio, but I mean it, let me know how/if you liked the story, I´ll appreciate both compliments and constructive criticism. Hell, even if you´re a dick and drop some hate I´ll take it as a sign of life 🙂
As always, Peace & Love,
Bostjan