What´s the big deal with sticking your tongue in somebody´s mouth aka Kissing?
From the first kiss, to a drunk kiss, to the kiss that pierces your soul. Kiss on checks, French kiss, kiss in the moonlight. What´s the deal with kissing, why do we do it? Why do we place such importance on it and why should you care? 
When we talk about kissing, we mostly think of a guy or a girl touching lips and/or tongue of another guy or a girl with their lips and/or tongue. It involves mixing each other´s saliva (and bacteria). Disgusting right? Any 6-year old could tell you that.
"While kissing, couples exchange 9 milliliters of water, 0.7 milligrams of protein, 0.18 mg of organic compounds, 0.71 mg of fats, and 0.45 mg of sodium chloride, along with 10 million to 1 billion bacteria, according to one accounting. Many pathological organisms can be transmitted through mouth-to-mouth contact, including those that cause colds and other respiratory viruses, herpes simplex, tuberculosis, syphilis and strep." Based on www.smithsonianmag.com
Yet there is something very powerful about kissing. A kiss can make or break a relationship, a family. It can shed tears of joy or sadness, or even blood. People spent years or lives thinking about a certain kiss or kisses. There is inspiration to be found in a kiss. And lust, and magic, awareness, and more.
Kiss Origin
First thing first. Where does kissing originate from? Based on a few articles and a quick "Ask Uncle Google", kissing biologically emerged as a way of primate mother feeding her newborns with already chewed food, because the baby had no teeth.
Now imagine somebody chewing a steak, adding some potatoes, and then transfer it down your throat. Kissing is getting seriously sexy right now, huh? We´ll we´re not quite there yet. So how did kissing become sexy, who else kisses in the animal kingdom and why do we do it?
Us humans are the only primates that can create cool things such as Vanilla Ice-Cream, Electric Vehicles and Netflix.Therefore, it is not a surprise that we are also the only species that makes out. Well, besides Bonobos. But they also have sex with everyone and would be considered very "naughty" by our society.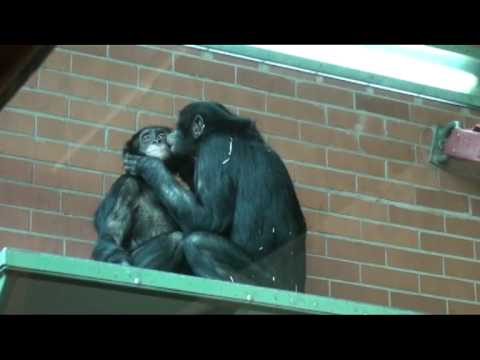 So, unless you´re a bonobo, why should kissing be important for you?
Firstly, let´s clarify some things. There´s basically 3 types of kisses practiced among humans. The Grandma kiss, the Romantic kiss and the Sexy kiss.
The Grandma Kiss
Now you know all about the Grandma kiss. It´s there to show affection. It´s how people in certain cultures greet each other. And then they complicate a lot about the number of kisses and which side to turn (btw, most of people turn to right). Not very interesting.
The Romantic Kiss
It gets better here. The Romantic kiss originates somewhere in the middle ages as a form of subversive act. In plain English, that means that couples in love used a kiss to show the middle finger to arranged marriages.
I´m guessing here, but I think that being told who you should have a relationship with sucks. And luckily, a number of brave couples in history agreed and went against that. Sometimes it ended pretty bad (Romeo and Juliet anyone?) They showed their undying affection, yada yada, with a kiss. I´m guessing no tongue action, just a slow, passionate, "under the moonlight" & "look in her eyes" kiss.
You can read more about the subversive role of a romantic kiss here.
The Sexy Kiss
This is where the panties get wet, literally.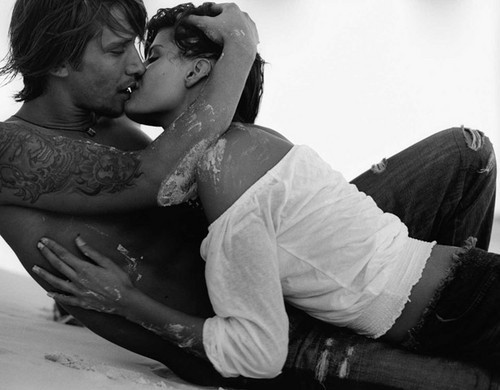 You know, the tongue action, groping, saliva everywhere type of kiss. The one where you feel higher than on any drugs. The one that feels so good you never want it to stop. And this is the type of kiss that I want to write more about.
The Purpose of a Sexy Kiss
It´s kinnda like a job interview. It helps both mates (subconsciously) decide if they are a good match for each other during or before a kiss. I mean, obviously, if a kiss happens, you´re probably heading in a good direction so far.
How do they decide? With a little help from a friend, of course, and the friend´s name is pheromone. Detecting these substances, or "scent" tell us if the mate is biologically right for us.
Let Genes Decide
"Scent" is connected to our DNA, more specifically to a little group of genes called MHC (major histocompatibility complex). In terms of mating, we are attracted to people with different MHC than us, because the baby would then have the best of both gene pools.
So opposites really do attract. And now you know why sometimes you just have chemistry with someone and sometimes you don´t. Your body doesn´t give 2 shits if the guy/girl has a good job or is sniffing cocaine in the bathroom. It´s all about the genes.
The big questions finally comes, why is the sexy kiss so important to us?
Because we are all drug addicts.
Pardon? Yeah I said it. A powerful cocktail of hormones (chemicals) is released in our body when we have that slimy, wet tongue action called a sexy kiss. Let´s examine that.
Dopamine
The first contestant is called dopamine. I´m sure you heard of it. It´s the brain´s reward hormone. You feel super good when your brain secrets it. After you do your homework. After you eat a tasty meal. After kissing. After cocaine. Ooops. Disregard the last one.
Oxytocin
The second contestant is called oxytocin or the "love hormone". It plays a big role in social attachments. It´s the hormone that get´s secreted when you cuddle after sex. It´s secreted during childbirth in massive amounts. Hugging, holding hands. It makes us attached to one person and it feels good.
Serotonin
The third contestant is serotonin. Among many other functions, the hormone plays a big role in our mood. For example, if your serotonin levels are fucked up, you will be depressive. So when you tickle the tongue of somebody else with yours aka kiss them, serotonin will tell you that everything is perfectly fine. And that feels good.
Not to mention that sexy kissing like that, in the right circumstances, leads to something that Borat would call "it´s a sexyyyy timeeee", which is even more awesome than kissing.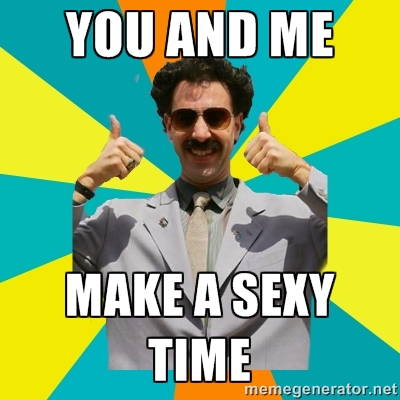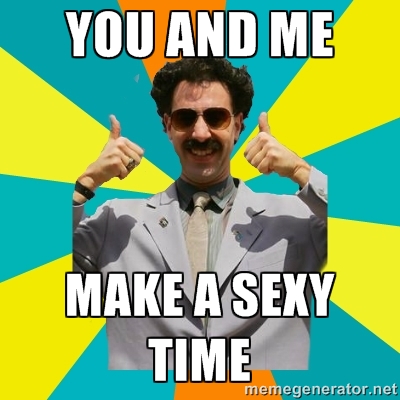 So go on and kiss.
Oh, I promised I´ll share a few kissing tips too huh?
Experiment. Nobody likes boring routine, play around with it. Kiss only one lip, kiss both. Lick the lip. Use tongue just a little bit, or a lot. Or not at all. Pull back first from a kiss, tease. Bite the lip (easy there, vampire), touch it. Whatever you do, take your time.
To conclude
Kissing is super cool because of it´s role in our reproduction, because it´s a way to show love and affection and because it makes us feel high. It´s completely natural and free of charge. You also make someone else´s life a lot better when you kiss. Unless you kiss yourself, which is kinnda weird.
Did you like this article? Did you laugh? Did you learn something new? Then don´t be a dick, but share it on social media. Or even drop a comment here on the site. Doing that you will ensure my ego gets gratified and I continue to write about cool stuff such as kissing.
Till then,
Bostjan