I was nervous. I knew i´ll go on stage in about a minute. I knew I am not prepared for this. I haven´t practiced. In fact, I haven´t even spoken a lot of Slovenian in the last year. My crew is supporting me and cheering for me. It makes me even more nervous, more pressured.
Look, I´m not the best rapper. I´m much better at breakdance, and even there, I cannot really compete with the best. However, I´ve won my share of battles at both. And my confidence and life experience has a lot to do with it. I´ll tell you how.
Back to Reality.
I hold a power posture for a few moments, that actually helps a bit. My name gets called. I go on stage. I breathe in, I look at the crowd. I grab the mic. Music blasts, I start spitting some rhymes. My opening is shitty and bad timed. In the middle I get a few rhymes in, but nothing spectacular. Ending is pretty bad too. "OK, Guess I´ll have to mind fuck him".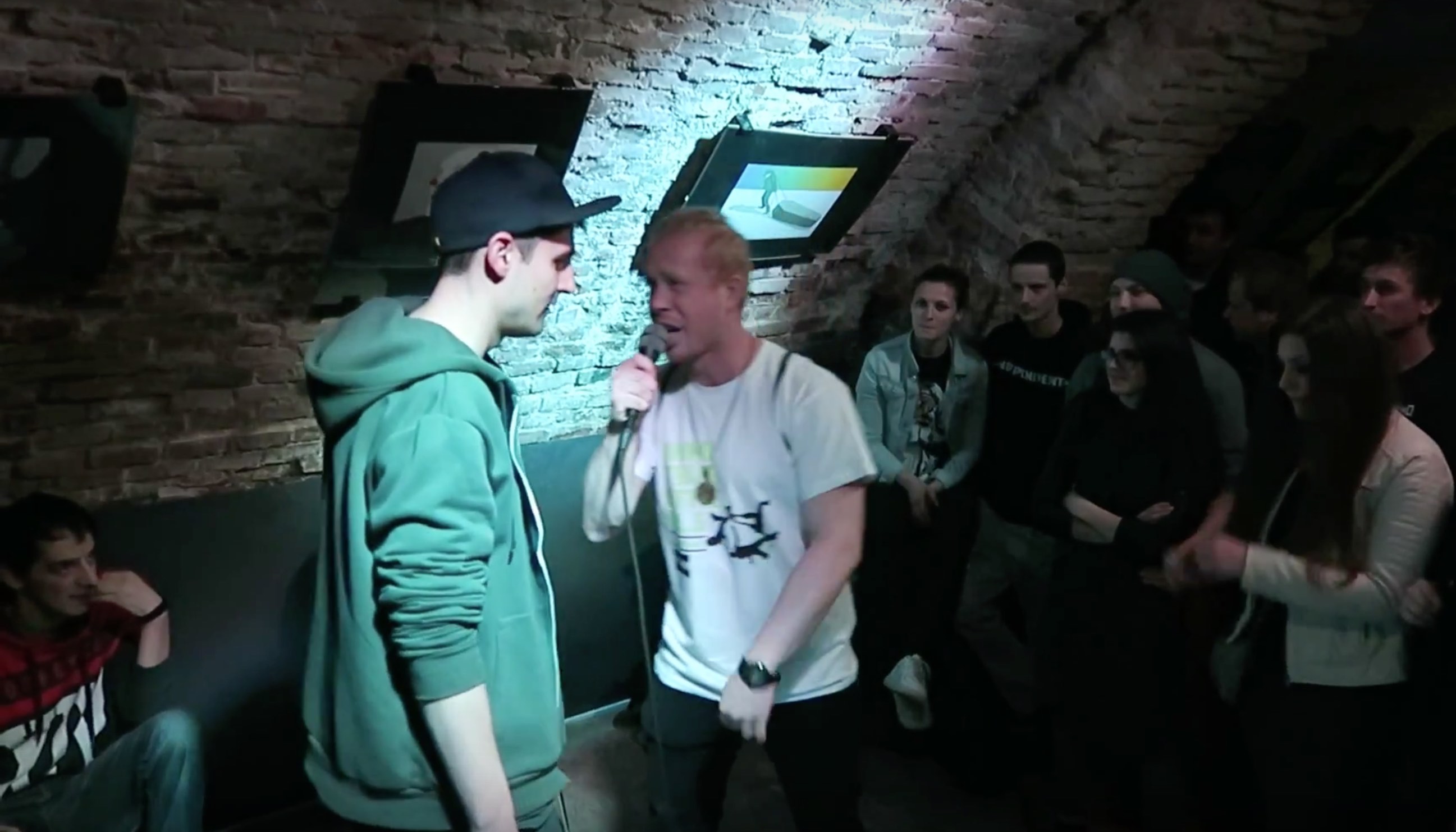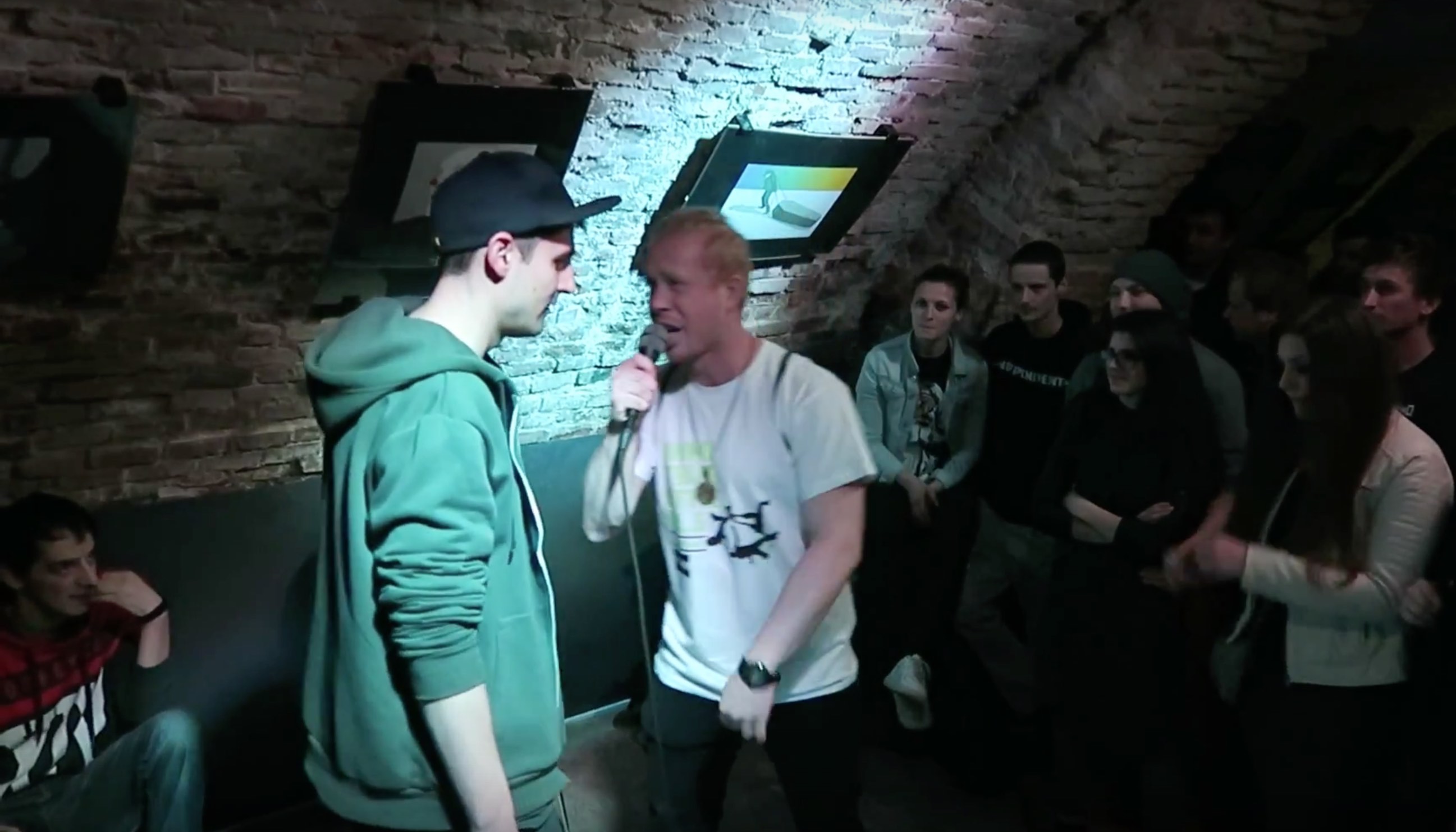 His round starts. The audience is on his side, he starts out pretty strong, but then makes a small mistake in the 2nd sentence. I show him I noticed. I shake my head and look him straight in the eye. I´m projecting the "you suck and we both know it" energy with my full being. He gets nervous. He makes more and more mistakes, and I start to notice them more.
His first round is shit, we all know it. He starts with the 2nd and you can see it in his whole act. He can´t get it together. I still try to mind fuck him a bit, but less then before. I almost feel bad. I know that if I just rap decently in my last round I have him. I give him a fist bump and prepare do spit my shit.
I open strong. Follow up with a few solid lines. Kick a rhyme that backfires on me, but get then get his and the crowds attention back in a second. I pull out his insecurities, I mention them. I throw a punch or two and then follow up to invite everybody to the party and flow with the beat. Most of the crowd still cheers for him as he is a local, but the judges decide for me. I win.
To be honest, I could not pull this off against an experienced rapper. I´d lose for sure. But it does show you how powerful your mindset can be. There are so many things where you can get by or get what you want, if you just go for it hard enough. Pure fucking drive, killer instinct.
Where else can you use the killer instinct? To get inside of a high venue night club. To kick ass at a job interview. To talk to a girl or a guy in a way that makes them attracted. To win a race, a game. To seal the deal and convert the prospect into a client.
Now bear in mind. Killer instinct alone won´t bring you success. But put the killer instinct on some hard work and skill, and you will be a force of nature.
Peace out,
P.S
For more inspirational stories like this (moving to London, hustling for 1st jobs etc) check out a live exclusive webinar that will take place on 3rd of April, 1PM, London time. If you liked this article, you will like that for sure.
Join the FB event group here:
Join the blog with comments and live stream link here: