"When the shit hits the fan, it won't be our fancy revenue projection that sees us through. It's going to be our interpersonal connections, our net(work)."
I've mentioned this at some point during the retreat, as well as in the preparation when we talked about the purposes of the retreat. Sure, it's nice to talk biz, and plan, and argue and brainstorm on the best potential growth path. And how to try to double our revenue for the 5th year in a row… But it's also about trust. About how direct we allow ourselves to be when we communicate. How much we hold each other accountable to the highest possible standards.
It was my immense pleasure to meet some of these people for the first time, after almost 2 years of working together over Zoom, and Slack, and Email and Asana. And it was really sad that 2 of our department heads couldn't join us (thank you 'rona).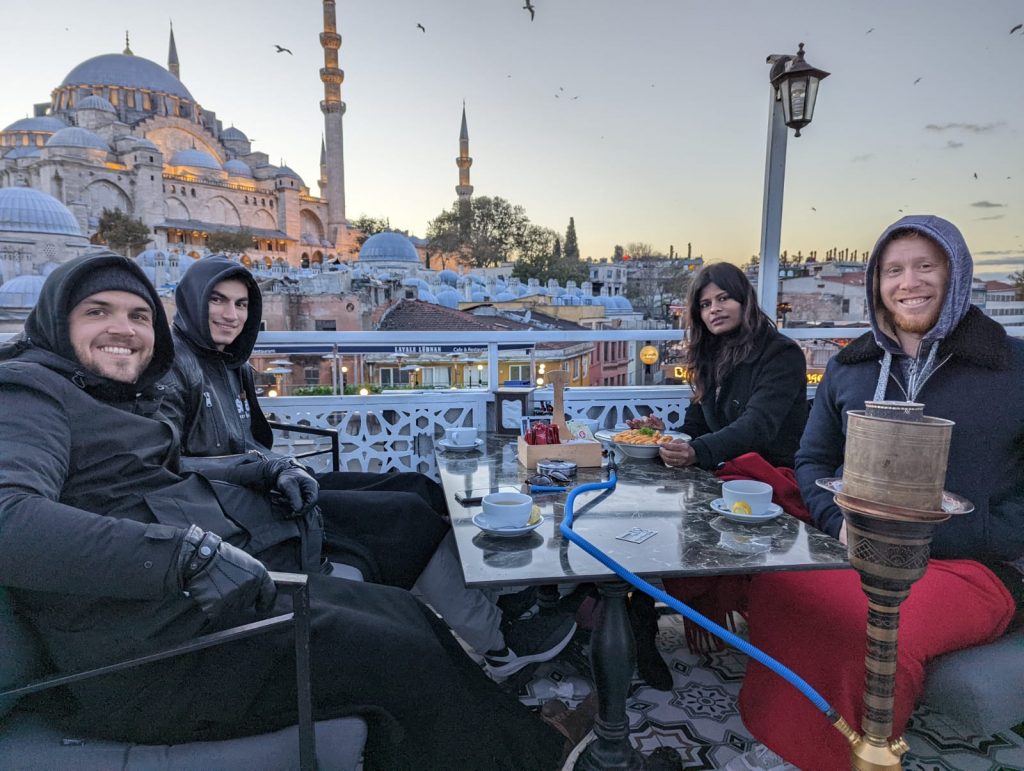 We've also done back of the napkin calculation and if we grow and develop like we plan to, we just might be able to pull off a whole company meetup of 70+ rock stars from 25+ countries in 2022. It's gonna be a logistical hell, and an expensive one at that. But it's an exciting goal that I really hope we can pull off.
Other than that, Istanbul is cool! It was kind of cold. But it was my first taste of Arabic culture. Definitely want to explore those parts of the world more, I was astonished at the warmth and hospitality of people. It's probably the best from everywhere I've ever been. Of course it's also quite conservative in some ways. And you can't access porn on the internet. You have to work with a VPN. I wouldn't know though, a friend told me = )